Direct-to-consumer marketing can prove to be a valuable tool for hemp and CBD companies with less restrictions and a wider reach.
by James Kozack, VP Data Strategy and Analytics, Broadbeam Media
With the death of Facebook arbitrage, direct-to-consumer (DTC) marketers are forced to look for new ways to drive sales more quickly than ever before. Enter TV. Once seen primarily as a branding medium, DTC brands are now using television to drive online and in-store sales. The continued growth and sophistication of attribution modeling in television has allowed marketers and their agency partners to more directly measure television's impact on KPIs.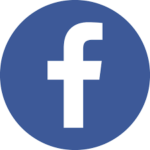 But what if you are a brand that can't be on Facebook or Google due to ad restrictions?  Or your potential customer base is spread across multiple demographics? TV is a great, if not the only, way to reach CBD customers on a mass scale. CBD brands face the same challenges that all DTC brands face with the added bonus of additional restrictions due to product perception, and can also vary drastically state-by-state around the country. These restrictions however, also create a huge opportunity for the savvy marketer to dive in and own share of voice in the CBD market. With Facebook off the table, CBD brands are spared the expense of learning that Facebook arbitrage no longer exists. The opportunity to scale an emerging CBD brand on TV has never been more accessible.
The acceptance of CBD brands on television still faces restrictions as each network group has their own standards and practices. However, the number of networks accepting CBD products grows by the day. As education and understanding around the efficacy of CBD increase, so are the networks' willingness to accept advertising. Remember, there once was a time when liquor brands couldn't advertise on TV!
Looking at other media platforms for reaching potential CBD customers through advertising, terrestrial radio also provides very strict guidelines, if allowed at all; the same can be said for digital options and satellite radio. Whereas podcasts are a popular option due to regulations mostly being decided upon by the podcast's producers, it's hard to compare the reach to consumers of podcasts vs. television.
The nuances of navigating the media landscape for CBD brands remains complex. The opportunity to capture market share through TV is wide open. The CBD brand who recognizes this and acts most quickly has the chance to become the undisputed brand leader in a market that projects to exceed $45 billion by the year 2024.
What are you waiting for?
---
View Original Article Published On Cannabis Industry Journal ›
---
About The Author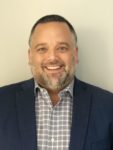 James Kozack
Vice President of Sales
James Kozack is Vice President of Sales with Broadbeam Media, a full-service, independent performance media agency that approaches media planning and buying by finding pockets of undervalued inventory in the fragmented digital video landscape, including direct response television (DRTV), advanced TV and digital.  Using research-driven strategy, the agency utilizes proprietary tools to evaluate opportunities, find the most valuable impressions across all inventory and targets and optimize returns.  In addition to an in-house research team that creates custom client solutions for evaluation and reporting, Broadbeam Media also extends production support for new media creative and video needs.  Based in New York and Boston, the company is a subsidiary of Active International.